The shop
Shop here for our tiny house plans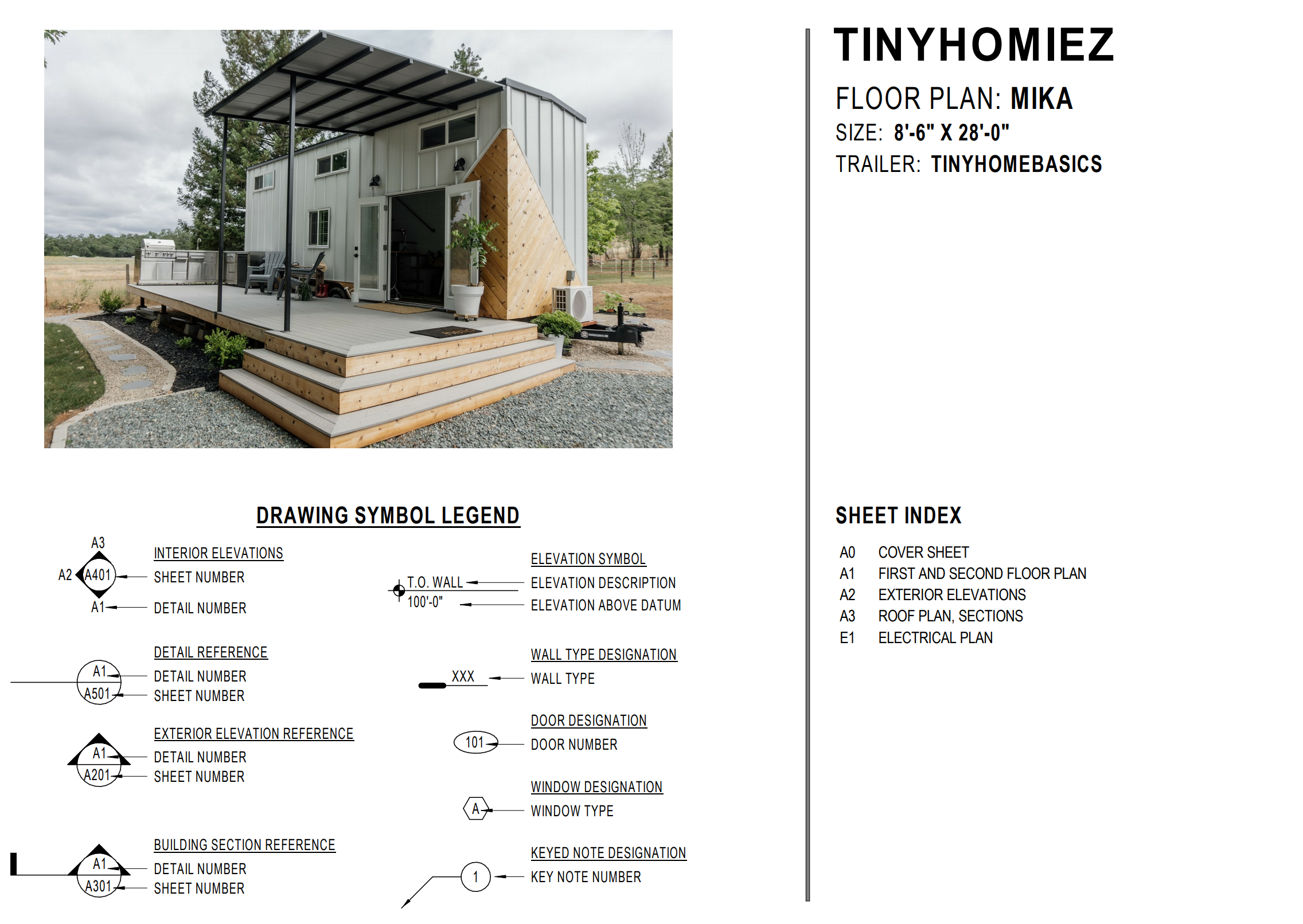 Get 30% off our tiny home plans
All of our plans come with:
SketchUp model
Cover sheet
Details sheet
Floor plan with dimensions and locations of plumbing fixtures
Electrical plan
Exterior Elevations
Notes on appliances and accessories used (e.g. water heater, split unit)
Interior elevations (including the stairs build and cabinets)
Material list for frame and exterior…with windows and roof
All plans are printed, bound and shipped on 11×17″ paper.
2 Hours Free Consultation With Purchase!
We want you to succeed so we're throwing in 2 hours of free consultation with a purchase of our tiny plans. This will get you started on the right footing.
After that, extra consultation will be charged at $50/30min.
Keep in Touch
Subscribe to our newsletter. We'll keep you updated on all the latest developments, plans and swag.